After my studies at General Sir John Kotelawala Defence University (KDU), I started my journey with the CodeGen family around four and a half years ago as a Quality Assurance Engineer. Today, I share my project management skills with teams and work as an Associate Project Manager.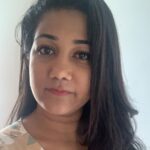 I work with multiple teams and support numerous clients globally. In addition, I currently manage one of the latest products of CodeGen under the TravelBox™ brand, where we hope to offer scalable solutions to the travel and tourism sector using cloud-ready SaaS solutions. 
After my years of experience as a QA Engineer, I decided to challenge myself further. I am grateful to have been given a chance to pursue my passion and apply my skills in the Project Management arena. Although this line of work is challenging when you have to manage client expectations and day-to-day teething issues that come up, the environment and people around me at CodeGen are incredibly supportive. CodeGen and the people I have met here fuel me to be the best version of myself, one day at a time.