Vega EVX Supercar designed and developed in Sri Lanka by Vega Innovations, a subsidiary of CodeGen International (Pvt) Ltd., was unveiled at the Geneva International Motor Show 2020 on the 3rd of March, during the online press day at the Palexpo, Grand-Sconnex, Switzerland. 
CodeGen's all-electric supercar Vega EVX made history as the first-ever vehicle from Sri Lanka and in South Asia, entirely designed and engineered from bottom-up to be unveiled at a premier international motor show. 
During the unveiling of Vega EVX at the Geneva International Motor Show, Beshan Kulapala Director Vega Innovations stated, "When we put this team together in 2013,  we wanted to build cutting edge technology for the supercar market and to bring that technology to Geneva. Vega Innovations is a multidisciplinary team with engineers and designers passionate about building automotive technology. Our vision is to be a pioneering industry leader in component design and manufacturing for the Electric Vehicle (EV) supercar market."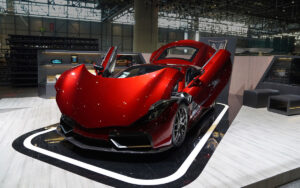 In 2022, the company hopes to produce a maximum of 25 units in production. The production version of the Vega EVX constitutes of a 130kWh cylindrical Lithium-Ion battery pack, paired to a four motor AWD torque vectoring drivetrain. With 1.4 Megwatte peak power at 900V, an estimated acceleration of 0-100kmph in 3.1 sec and a top speed of 380kmph giving Vega a staggering 750km range.
The current prototype Vega EVX  supercar, hailing from Sri Lanka is powered by a dual-motor all-wheel-drive drivetrain delivering 804HP and 760NM of torque. A completely handcrafted vehicle using a plethora of sustainable material sourced from Sri Lanka. This two-seater Supercar showcases advanced multidisciplinary technology applications and a skilfully fabricated lightweight carbon fiber body.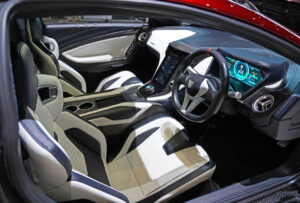 The uniqueness of this supercar is that all its components and interior designed, engineered and tested in-house by a multidisciplinary team of automobile and technology specialists. From the Liquid Cooled Battery-pack, Motor-controller, Electronic Vehicle Controller, Body Controller, Thermal Control System, Digital Infotainment System and Instrument Cluster components are designed and developed by the team itself.
"We will continue to build and optimise our very own product portfolio under the Vega brand, offering design, prototyping and manufacturing services of components, tailor-made designs and handcrafted detailing for Electric Vehicles to global companies and premium brands. Our team's skills and expertise will position our company and Sri Lanka as an Original Equipment Manufacturer (OEM), R&D component design and service company to existing automobile manufacturers around the world with the launch of Vega EVX in Geneva. We are exploring potential partnerships and alliances with strategic partners to take the Vega EVX prototype to manufacture, with cylindrical cell battery technology and other required customisations." explained Harsha Subasinghe Chief Executive Officer CodeGen International Group of Companies.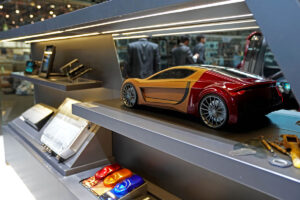 Vega Innovations is geared to offer brilliant technologies to the wider world in the automobile industry and are continuing to deliver breakthrough smart mobility solutions powered by CodeGen Group of Companies.
CodeGen is a world-acclaimed technology company delivering robust business transformational products to blue-chip companies. The company is driving change and positioning Sri Lanka as a pragmatic location to design, engineer and build high-value transformative technologies for multiple industries with Sri Lanka's highly-skilled talent pool.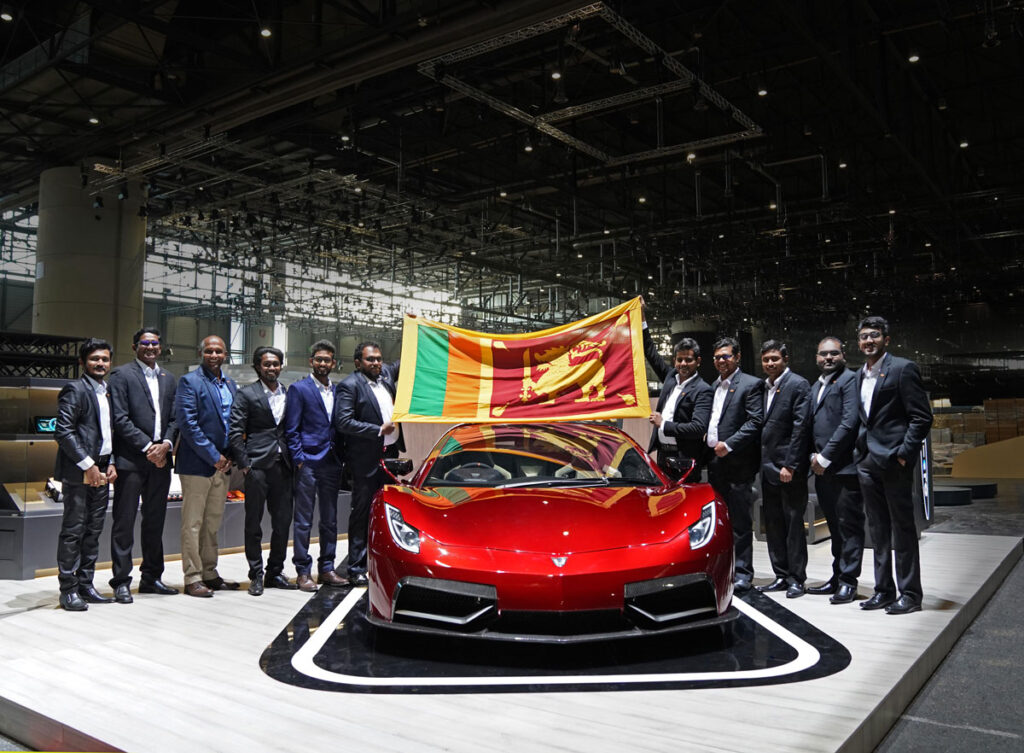 Connect With Us
Conclusion
Vega EVX Supercar designed & developed in Sri Lanka, powered by CodeGen, was unveiled at the Geneva International Motor Show 2020 by Vega Innovations.